See the second page Welcome to the Circus to find out what really happened to the rescue with proof.
WE HAVE SAVED A LOT OF DOGS!
But as usual there is a group of people attacking us for the few we were not able to save. Public safety is important to us. Adopting out safe dogs is important to us. We do not need anymore news stories with the headline
"Pit Bull attacks"
This type of dog cannot afford it
It hurts ALL of them when one is placed available for adoption that should not be
Ask yourself this......would you take the dog home?
If the answer is a no or an I would but.....then please do not judge
If your answer is yes you would, then by all means go get the dog!
No one wants to euthanize a dog
Ever
Adoption process and rates
Click here to find out if you qualify to adopt and what our adoption fees are!
Fostering and other ways to help!
Click here to learn about our temporary adoption program and other ways to help out!
Click here if you are sure you are ready to adopt! Please do not leave any blanks!
Click here if you ate ready to temporarily help a UB dog!
See the page Welcome to the Circus in the menu above to find out what really happened to Unbreakabull Bullies!
The goal of Unbreakabull Bullies rescue & rehab is to enrich the lives of our fellow human beings and the lives of animals through K9 companions and to save as many lives as we can through education, adoption and putting a stop to BSL. We are firm believers in second chances and that no dog deserves to be over looked because of its breed and left behind. For this reason we are primarily a bully breed rescue, but if asked we will help anything with 4 legs. We are often the last hope and chance for many of our dogs and have saved dogs with as little as minutes left to live and have even had them removed from the euthanasia table seconds before their lives were to end. When I say we are often the last hope for many of these dogs, I mean it. We take in fighting dogs, abuse, sexual assault and neglect cases, hoarding cases and unclaimed strays as well as owner surrenders. There is no such thing as a "lost cause" in our eyes and we will fight tooth and nail to see our dogs succeed and in happy forever homes. Why do we do this? That answer is simple.....because we love all dogs and think they all deserve another chance.
This rescue was started in memory of "Puppy Doe" & "Big Girl" two dogs that suffered at the hands of humans and lost their lives. They will never be forgotten.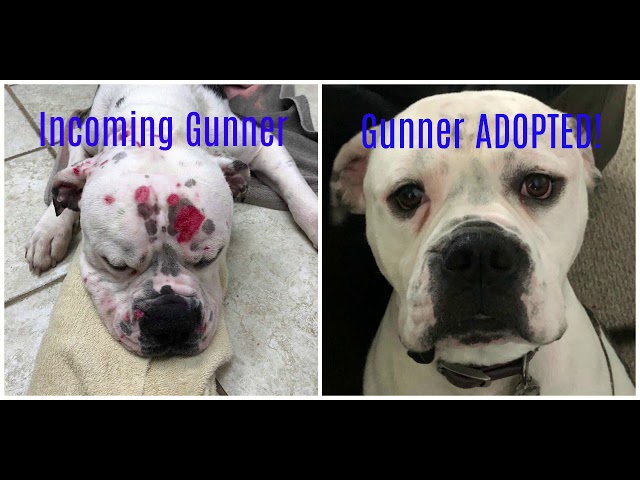 Not everyone likes bully type dogs or our purpose. But to them we say
"Life is too short to be anything but HAPPY!"
What our adopters are saying
4 years ago, you let Keno come home with me. You thought I was good enough for a beautiful dog that came from a bad family. Thank you. Keno brought the good back into my life and now is protecting not only me but also my son, husbands and my two beautiful step kiddos. I could not have found a better dog to have in my family. Thank you for everything UB! You are one amazing rescue!

/